Date to be Determined — Fall 2020
My friends,
I've put together a tour that I think will please the most discerning and harried amongst us. I've compared all of the tours available, and tried to exceed each of them by offering slow-paced, meaningful experiences that will offer an in-depth overview of Britain's history without drowning anyone in "too much" of anything.
As a devoted Anglophile, I've created individualized tours of Britain for family and friends for decades. I designed this one according to my own experiences and likes and dislikes: I don't like spending too much time riding in a "coach" (British for "bus"), and I don't like fighting crowds. I want to truly experience each region and see what sets it apart from the others. I don't want to be treated like one of a herd of cattle, and I don't like trying to figure out what the meat under the sauce is on my dinner plate. I want to see Britain at the very best time of year, when the weather is mild, the sun still shines, and the gardens are still in bloom.
What I love, and have included in this tour is:
Time to enjoy and take in your surroundings. For me, this means an average of two stops a day, with plenty of free time to explore on your own.

Most of the time spent on your own two feet in important locales — not in a bus.

A guide/host who cares about your experience, and shares history and stories in an engaging manner.

Overnight stays in luxurious manor/estate locations (even a castle) with five-star restaurants. All of the accommodations I have chosen not only have charm and award-winning service, but they also have beautiful gardens and grounds to explore and relax in. (Click on the links in the attached itinerary to see actual hotels.)

Experiences — a night of Shakespeare at the Old Globe Theatre, a medieval dinner in the quintessentially medieval city of York, a Scottish evening in Edinburgh.

A small group — 26 people maximum. Invite your friends and family, and we will keep this intimate and meaningful.
(Click on the links by each site to go to their webpage)
DAY-BY-DAY ITINERARY
Day 1 — Depart for London, England
Day 2 — London
Arrive at London, Heathrow Airport and meet for transfer to hotel

Beat jet lag by going for a walk, or take a double-decker bus tour of the city. Consider a spa treatment or a swim at our luxury hotel.

Explore on your own. The possibilities are endless. Perhaps you'd enjoy:

The London Eye — get a birdseye view of London on the world's largest cantilevered observation wheel.

The Parliament — take a self-guided audio tour, or book tickets for a guided tour.

Tate Gallery — Now houses four major sites and the national collection of British art from 1500 to the present day.

Meet the rest of the group for dinner at our hotel.

Hotel Options [2 Nights]:
Meals: Dinner
Day 3 — London
Tower of London — Meet our guide for a morning tour of the ancient fortress, begun by William the Conqueror in the 1070s, and expanded upon by successive kings, including Henry III (1216-72) and Edward I (1272-1307). Meet the famous Yeoman Warders, who have guarded the Tower for centuries. Home to kings and queens, it also became a dreaded prison. Anne Boleyn prepared for her coronation as Henry VIII's queen here, and three years later, was beheaded on the Tower Green. Marvel at the splendor of the Crown Jewels, housed within the Tower. 1.5 hours at the Tower.

Westminster Abbey — The Abbey has been the coronation church since 1066, and is the final resting place of 17 monarchs. Site of the most recent royal wedding. See the Coronation Chair, located in front of the High Altar, with its receptacle for the famous Stone of Scone, or Stone of Destiny, which was captured from the Scots. Hundreds of the famous are buried or commemorated here, including Queen Elizabeth I and her cousin, Mary, Queen of Scots, Charles Darwin, Geoffrey Chaucer, Isaac Newton, Charles Dickens, Rudyard Kipling, Alfred Tennyson and Stephen Hawking. 1.5 hours at the Abbey.

Late afternoon free to explore on your own. Possibilities include:

The British Museum — Treasures from around the world, including the Rosetta Stone, the Greek Marbles (from the ancient Parthenon), and many rare Egyptian artifacts.

The British Library — Houses numerous rare documents, including one of the original copies of the Magna Carta, Leonardo da Vinci's Notebook, Beatles' manuscripts, and the Lindisfarne Gospels.

St Paul's Cathedral — Designed by Sir Christopher Wren, St. Paul's has the second largest dome in the world. Funeral services for Winston Churchill and Lord Nelson were held here, as well as the wedding of Prince Charles and Princess Diana.

Tonight, attend a production at the Globe Theatre, performed by the Royal Shakespeare Company. Built in 1599 by Shakespeare's playing company, the theatre was destroyed by fire in June 1613. American actor, Sam Wanamaker initiated the project to rebuild the theatre, which was completed in June 1997. The reconstruction was based upon available evidence of the 1599 building, and stands approximately 750 feet from the site of the original theatre.

Hotel Options [2 Nights]:
Meals: Breakfast
Day 4 — London, Chartwell, Kent
This morning, as we leave London environs, we will stop to explore Hampton Court Palace and Gardens with a Palace Accredited Guide. The original Tudor palace was begun by Cardinal Wolsey in the 16th century, but Henry VIII lusted after it, and took it over from Wolsey. The King used the Palace to impress with lavish banquets and an extravagant court life. The kitchens could feed up to 800 courtiers a day. Queen Jane Seymour died here, giving birth to Edward VI. In 1603, William Shakespeare's "King's Men" first performed Hamlet and Macbeth here for King James I. James also held the 1604 Hampton Court Conference at the Palace that resulted in the publication of the King James Bible in 1611 — the Authorized Version of the Bible in English. The Gardens were improved upon by King William and Mary II in 1689. Explore the Maze, which has delighted visitors for centuries. Enjoy lunch or a snack in one of the cafes or kitchens. 2.5 hours at Hampton Court Palace.

Our next stop is Chartwell, the much-loved family home and garden of Sir Winston Churchill. It is the place from which Sir Winston drew inspiration until the end of his life. The rooms remain much as they were when he lived there, with pictures, books and personal mementoes evoking the career and wide-ranging interests of a great statesman, writer, painter and family man. The hillside gardens reflect Sir Winston's love of the landscape and nature. They include the lakes he created, the kitchen garden and the Marycot, a playhouse designed for his youngest daughter Mary. 2 hours at Chartwell.
Hotel Options:
Meals: Breakfast, Dinner
Day 5 — Canterbury, Dover
Following breakfast at the manor house, we take a short drive to the city of Canterbury, where we will begin our day with a tour of the magnificent Canterbury Cathedral, the world-famous shrine of Thomas Becket, who was declared a saint by Pope Alexander III. Once a dear friend to Henry II, who placed Thomas in his position as Archbishop of Canterbury, Thomas was murdered near the altar of the cathedral by Henry's knights. Following an argument over the rights and privileges of the Church, Henry II ended up regretting his ill-worded wish that someone "would rid him of that turbulent priest." The Cathedral has been a place of worship for more than 1400 years, and has sometimes been described as "England in stone," as its history is inextricably linked to the country's history. Established by St. Augustine, a Christian missionary sent from Pope Gregory in 597 AD, the Cathedral is the oldest church in England still in use. [Hours 9:00-5:30] Following our tour of the Cathedral, enjoy free time on your own to explore the quaint shops on the streets adjacent to the Cathedral, and enjoy lunch or a snack before we continue on to Dover. You may also enjoy the Canterbury Tales Visitor Attraction on St. Margaret's Street.

Our coach will depart Canterbury at 1:00 PM for a short drive to nearby Dover Castle , where we will meet our guide for a in-depth tour. High atop the famous White Cliffs of the Kentish coast, Dover Castle is the most iconic of English fortresses. Commanding the gateway to the realm, it was "key to England" for nine centuries. Today, climb the Great Tower and immerse yourself in vivd medieval interiors. Then delve deep within Dover's White Cliffs to witness the drama in the Secret Wartime Tunnels. Roam through England's story at Dover Castle, from the Romans to the Cold War.
Hotel Options:
Meals: Breakfast, Dinner
Day 6 — Hastings, Brighton, Arundel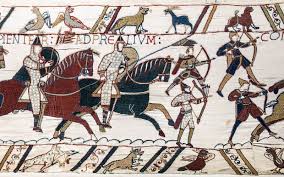 Meals: Breakfast, Dinner
Day 7 — Winchester, Chawton, Stonehenge
Winchester Cathedral — Fifteen centuries of English history lie behind the massive Cathedral, which stands at the heart of historic Winchester, once the seat of Anglo-Saxon and Norman royal power. Today's cathedral has its roots in the seventh century, when England's pagan monarchy first became Christians. In 635, Cynegils, king of the West Saxons, was baptized. Just over a decade later, his son Cenwalh built the first Christian church in Winchester, the heart of Anglo-Saxon Wessex. It became part of a monastic settlement in 971. Saint Swithun was buried near the Old Minster and then in it. Centuries later, Queen Mary Tudor married Prince Philip of Spain in the Cathedral. It is the burial place of King Alfred the Great, King Cnut and his wife Queen Emma, St. Swithun, William Rufus, and Jane Austen, who was buried here in 1817. The Winchester Cathedral is one of the largest cathedrals in Europe, with the longest nave and greatest overall length of any Gothic cathedral in Europe. Guided Tour. 2 hours at the Cathedral. Grab a snack or lunch at the Cathedral Refectory. Take a walk to see The Great Hall, all that remains from Winchester Castle, and see what is purported to be King Arthur's Round Table.

Our next stop is at Jane Austen's House Museum in Chawton where Jane Austen lived and wrote. It is considered the most treasured Austen site in the world. It was here that Jane's genius flourished and where she wrote, revised and had published all her major works. Jane moved here in 1809 with her mother, sister Cassandra and friend Martha Lloyd, and lived here the last eight years of her life. The house was owned by Jane's brother Edward. The house was offered to the women rent-free for life. Self-guided tour. 1-1.5 hours. Enjoy lunch or a treat at Casandra's Cup nearby.

Stonehenge needs no introduction. It is a prehistoric monument of standing stones built between 3000BC to 2000BC. An afternoon visit to Stonehenge is considered to be the most peaceful, after most of the tour groups have left. 1-1.5 hours
Hotel Options:
Meals: Breakfast, Dinner
Day 8 — Bath
Today we have a full day to explore Bath on your own. You may want to take in the following:

Roman Ruins Aqua Sulis

Pump Room — String Quartet

No 1 Royal Crescent

Jane Austen Museum

Fashion Museum

Guided Tours
Hotel Options:
Meals: Breakfast
Day 9 — Cotwolds, Highgrove Royal Gardens, Bleinheim Palace and Gardens
Drive through the Cotswolds, with its thatched roofs and cobblestone streets on our way to HRH Highgrove Royal Gardens. Highgrove is the private residence of TRH The Prince of Wales and The Duchess of Cornwall. Since 1980 when he first arrived at Highgrove, Prince Charles has devoted much energy to transforming the gardens around the house, which are renowned as some of the most inspiring and innovative in the UK. 2 Hour Group Escorted Tour. Lunch in the Orchard Restaurant.

Blenheim Palace and Gardens — Birthplace to Sir Winston Churchill, Blenheim Palace was built as a gift to John Churchill, 1st Duke of Marlborough, from Queen Anne. Today, the Palace is home to one of the most important and extensive collections in Europe, which includes portraits, furniture, sculptures and tapestries. Winston Churchill proposed to his wife, Clementine, here and wrote: "At Blenheim I took two very important decisions; to be born and to marry. I am content with the decision I took on both occasions." The Palace and Gardens are spectacular; we will enjoy 2-2.5 hours here.
Hotel Options:
Meals: Breakfast, Dinner
Day 10 — Stratford Upon Avon, Warwick Castle
We will spend a few hours this morning at Stratford Upon Avon, known for Shakespeare's Birthplace. 45 minute group tour "All About Shakespeare" includes admission to Shakespeare's Birthplace. This is a busy, tourist-packed town. Explore the busy streets and shops. If you desire, check out Hall's Croft, the Jacobean home of Shakespeare's daughter, Susanna and her husband, physician John Hall. Anne Hathaway's Cottage, where Shakespeare courted his wife, is a short walk. Be sure to pick up lunch or a snack before meeting the group at the coach. 2 hours in Stratford Upon Avon.

Warwick Castle is a medieval castle brought to life. Attacked in 1264, besieged in 1642 and damaged by fire in 1871, the Castle has nevertheless survived the ever-changing fortunes of history. Warwick Castle remained under the stewardship of the Earls of Warwick until 1978, when the property was taken over by the Tussauds Group, which later became Merlin Entertainments Group. Live jousts, trebuchets launching enormous stones, archery demonstrations, a dungeon, and hi-tech media shows illustrate life in the Castle through the ages. The birds of prey show earns rave reviews. It's a touch "Disney-ish" but is unparalleled for bringing history to life.
Hotel Options:
Meals: Breakfast, Dinner
Day 11 — York
Today, we make our way to the city of York, which has played a pivotal role in the history of England, the Wars of the Roses, and the numerous battles between Scotland and England. The city was founded by the Romans as Eboracum in 71 AD. It became the capital of the Roman province of Britannia Inferior, and later of the kingdoms of Northumbria and Jorvik. In 866, Northumbria was in the midst of internecine struggles when the Vikings raided and captured York. Under Viking rule the city became a major river port, part of the extensive Viking trade routes throughout northern Europe. The last ruler of an independent Jorvik, Eric Bloodaxe, was driven from the city in 954 AD by King Eadred in his successful attempt to complete the unification of England. We will take a guided tour of the York Minster, York's most famous landmark, and one of the most beautiful cathedrals in the world. The first recorded church on the site was a wooden structure built hurriedly in 627 to provide a place to baptize Edwin, King of Northumbria. The present building was begun in about 1230 and completed in 1472. York as a whole, and particularly the minster, have a long tradition of creating beautiful stained glass. Some of the stained glass in York Minster dates back to the 12th century. This is the "largest expanse of medieval stained glass in the country" according to the Minster. Approximately two million individual pieces of glass make up the cathedral's 128 stained glass windows. Much of the glass was removed before and pieced back together after the First and Second World Wars, and the windows are constantly being cleaned and conserved to keep their beauty intact.

York offers endless opportunities. Following the Minster tour, explore on your own. Visit the Viking museum, or take a walk around the city walls — with or without a guide. Students of Oxford and Cambridge offer free two-hour walking tours. Explore the Shambles, where the shops lean out at odd angles and display all sorts of curiosities.
Enjoy a Medieval Dinner tonight at Barley Hall
Meals: Breakfast, Dinner
Day 12 — Melrose, Abbotsford
Melrose Abbey is one of the four great abbeys established in the Scottish Borders in the 1100s. David I founded Scotland's first Cistercian monastery here in 1136. The Abbey was so beloved by Robert the Bruce, that he chose it as the final resting place for his heart. Melrose Abbey is a magnificent ruin on a grand scale. Set so close to the border, it was frequently fought over during the Wars of Independence (1296-1356) and again in the 1400s and 1500s. Edward I stripped all of the Border abbeys in his war against Scotland, but the most devastating damage occurred during the "Rough Wooing" under Henry VIII in the 1540s. 1 hour at the Abbey.

Abbotsford is the home of Sir Walter Scott. Created almost 200 years ago on the banks of the River Tweed in the Scottish borders, Abbotsford was the culmination of Scott's creative ambitions as a writer and the fount of his inspiration. The 19th century saw Sir Walter Scott establishing an international reputation as Scotland's most prolific and successful writer, but his abiding interest — the one that gave him most pleasure — was tree-planting. Our guide will take us on a personalized tour. Plan 1.5 hours at Abbotsford.

Hotel Options:
Meals: Breakfast, Dinner
Day 13 — Rosslyn Chapel, Edinburgh
Rosslyn Chapel — Dan Brown said: "When I decided to write The Da Vinci Code, I knew its finale would have to take place at the most mysterious and magical chapel on earth — Rosslyn." Dedicated in 1450 as the Collegiate Chapel of St Matthew, William St. Clair founded the chapel for his family … Collegiate chapels like this were intended to pray for the soul of the founder and to spread intellectual and spiritual knowledge. Rosslyn's extraordinary architecture and carvings have also inspired generations and meant its fame has endured over the centuries. An ancient Genealogie states: "It came into his mind to build a house for God's service, of most curious work, the which that it might be done with greater glory and spendour, he caused artificers to be brought from other regions and foreign kingdoms and caused daily to be abundance of all kinds of workmen present as masons, carpenters, smiths barrow men and quarriers …" 1.5 hours spent at Rosslyn Chapel.

Our final stay is in Scotland's capital city of Edinburgh. Here, we will meet our guide for a tour of EdinburghCastle [Hours 9:30-6:00]. Edinburgh Castle is a historic fortress which dominates the skyline of the city of Edinburgh, Scotland, from its position on the Castle Rock. There has been a royal castle on the rock since at least the reign of David I in the 12th century, and the site continued to be a royal residence until 1633. Research undertaken in 2014 identified 26 sieges in its 1100-year-old history, giving it a claim to having been "the most besieged place in Great Britain and one of the most attacked in the world." On the Castle grounds are St. Margaret's Chapel from the early 12th century, which is regarded as the oldest building in Edinburgh, the Royal Palace and the 16th-century Great Hall, and it is also the site of the Scottish National War Memorial and Museum of Scotland. The castle houses the Honours (Crown Jewels) of Scotland, the Stone of Destiny, and the famous 15th century gun Mons Meg. 2 hours at Edinburgh Castle. Lunch on your own; there is a tea room and a cafe on castle grounds.

Afternoon guided tour of the Royal Mile 3:00 PM [1.5 hours]. Dinner on your own — explore and experience!
Hotel Options:
Meals: Breakfast
Day 14 — Edinburgh, Stirling
Stirling Castle is one of Scotland's most historically important sites and was once a favored residence of the Stewart kings and queens who held grand celebrations at the castle. Knights, nobles and foreign ambassadors once flocked to Stirling Castle to revel in its grandeur with its superb sculptures and beautiful gardens. It was a favored residence of the Stewart kings and queens who held grand celebrations from christenings to coronations. Today you can meet the costumed characters in the roles of bodyguards, court officials, maids of honor and servants who welcome you into 16th century life. Other highlights include the Great Hall, Chapel Royal, Castle Exhibition, Regimental Museum, Great Kitchens, Tapestry Studio and the nearby Argyll's Lodging, a 17th century town house. Don't miss the beautiful gardens and the great kitchens! 2 hours at Stirling Castle.

At the bottom of the Royal Mile is Holyrood Palace, where we will meet our guide for an in-depth tour of 14 magnificent historic and State Apartments, the romantic ruins of the 12th-century Holyrood Abbey and remarkable royal gardens. Best known as the home of Mary, Queen of Scots, the Palace was the setting for many dramatic episodes in her short reign. Today, the State Apartments are used regularly by the Queen for State ceremonies and official entertaining. 1.5 hours at Holyrood Palace.

Rest of the afternoon on your own to explore exciting Edinburgh.

Tonight, a farewell dinner, with entertainment: Edinburgh Scottish Evening]
Hotel Options:
Meals: Breakfast, Dinner
Day 15
Depart Edinburgh Airport for the U.S.
Meals: Breakfast
I've worked hard to give you the best of Britain … just in case this really is your once-in-a-lifetime trip there. The variety and quality of the sites I have chosen is unparalleled. Stonehenge is arguably at its best at 3PM, when the light is magical against the stones, and most of the tourists left hours earlier — and that is when we will see it. I've carefully worked out distances and schedules to make sure the trip is leisurely and restorative. You'll taste a bit of "everything" without feeling overwhelmed.
Our London office told me that my itinerary was "truly extraordinary" and "one of a kind," so it is hard to compare pricing and amenities, but other tours of Britain with equal standards in luxury hotels and amenities run $9,000-$13,000. My individualized and exclusive tour is being offered for $6759. This includes airfare, 13 Breakfasts, 10 Dinners (including a Medieval Dinner in York, a Scottish Evening in Edinburgh), and Lunch at HRH Prince Charles' home of Highgrove . It also includes a night of Shakespeare at the Old Globe Theatre in London, and entrance to all of the attractions and sites we will be visiting.
In order to secure these exclusive, one-of-a-kind manor/estate hotels, we are required to make a deposit well in advance. I chose these hotels not only because they are special/boutique, but also because of their proximity to the locations we will be visiting — they give the traveller a taste of the individual regions and the local people. These hotels are a quintessential part of our British experience.
I realize that schedules are complicated and busy, but I invite you to make a commitment to yourself to enjoy the Great Britain for History Lovers Tour with me.
We are accepting Advanced Priority Pre-Sale Tour Reservations now. This tour is limited in how many guests we will accept (26), and it looks as if the tour will fill quickly. These presale tour reservations require a $750 per person deposit, which is intended to place a courtesy hold on tentative tour space pending programming details. Your deposit check is fully-refundable should you decide not to participate once the tour is open for official reservations. See more details below.
My friends, many of you have expressed how much you would like to go to Britain with me. Now is our chance for a very intimate and meaningful experience, on a tour I poured my heart into, creating what I believe is the very best of the best.
If you would like to join me, please respond soon — to both myself and my business partner, Ric Rodman — who will take care of all of the paperwork, receiving deposits, etc. Ric's contact information is at the bottom of this email.
Your deposit check is fully-refundable should you decide not to participate once the tour is open for official reservations. You will be given a 48-hour notice during which time you will need to advise Ric whether you will accept formal reservation confirmation, or not. At that time, if you accept the Great Britain for History Lovers Tour program, your $750 deposit will then be applied (non-refundable) to confirm your tour participation and to hold your tour space.
By providing a fully-refundable, pre-sale tour deposit in the amount of *$750.00 per person, you will receive priority preference once the Great Britain for History Lovers Tour space is open for official booking and confirmation. Reservations will be confirmed on a first-come, first-served basis based on the date your pre-sale reservation tour deposit check is paid.
FOR MORE INFORMATION & RESERVATIONS PLEASE CONTACT RIC RODMAN
ricrodman@comcast.net | 425.868.6612